The Democrats are trying to place additional pressure on the GOP investigation of possible President Biden's corruption; on the other hand, Congressional Republicans continuously release documents that seem to prove that a congressional inquiry is necessary. Unlike Adam Schiff's fake impeachment attempts when he kept what he called evidence close to the vest, the GOP impeachment investigation is sharing much of its hardcore information. However, they are not releasing it all at once but subjecting Biden to a political death by a thousand cuts.
On September 27, the House Ways and Means Committee revealed documents claiming that Hunter Biden was selling access to the White House. Was President Biden involved? Who knows? Investigators were blocked from pursuing evidence related to President Biden, "he who shall not be named."
Fox News reported, "The U.S. Department of Justice ordered FBI and IRS investigators involved in the Hunter Biden probe to "remove any reference" to President Biden in a search warrant related to a Foreign Agents Registration Act probe, new documents released by the House Ways & Means Committee reveal.
New documents released by the Ways and Means Committee today reveal Joe Biden's connections to his son Hunter Biden's business dealings. Newly revealed materials confirm that Hunter Biden was traveling the world to sell influence and access to the Biden "brand," meaning his father, Joe Biden. Hunter has even referred to access to his father as "the keys" to "my family's only asset."
Family Brand? Does that include then V.P. Joe Biden? Can't say defiantly because the DOJ's nickname for Joe is "he who shall not be named."
The committee's evidence generated much income for the Biden Family brand, but there was something wrong with the entire scheme, paying taxes on the money earned by  Bull***t James. FYI, Joe Biden's brother is named James.
The evidence also documents a campaign by the DOJ to protect the Biden family from the investigation, even as Hunter Biden attempted to evade paying taxes on income from foreign countries, including China, Ukraine, and others. Biden's protection effort was strongest whenever investigative steps might have led to or implicated actions taken by Joe Biden. During the investigation into his son, officials instructed investigators seeking a search warrant to erase any mention of a "Political Figure 1," which documents reveal to be Joe Biden.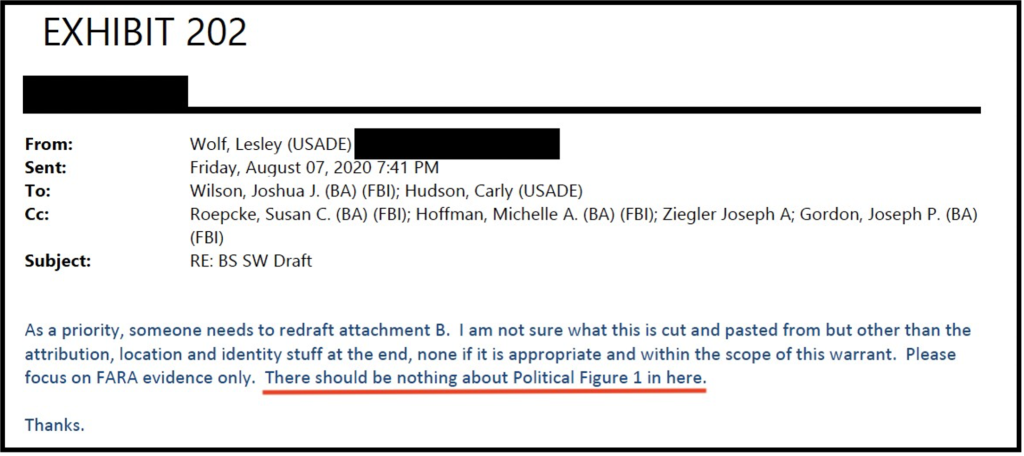 Hunter bought his business buddies to meet with the senior Biden advisers.
Huntter Biden business associates were instructed to not "mention Joe being involved;" and official trips to Ukraine line up U.S. government actions and Hunter Biden's financial bottom line. And, after the IRS began investigating these crimes, Hunter apparently "expected all of this 'stuff' to go away when his dad becomes President."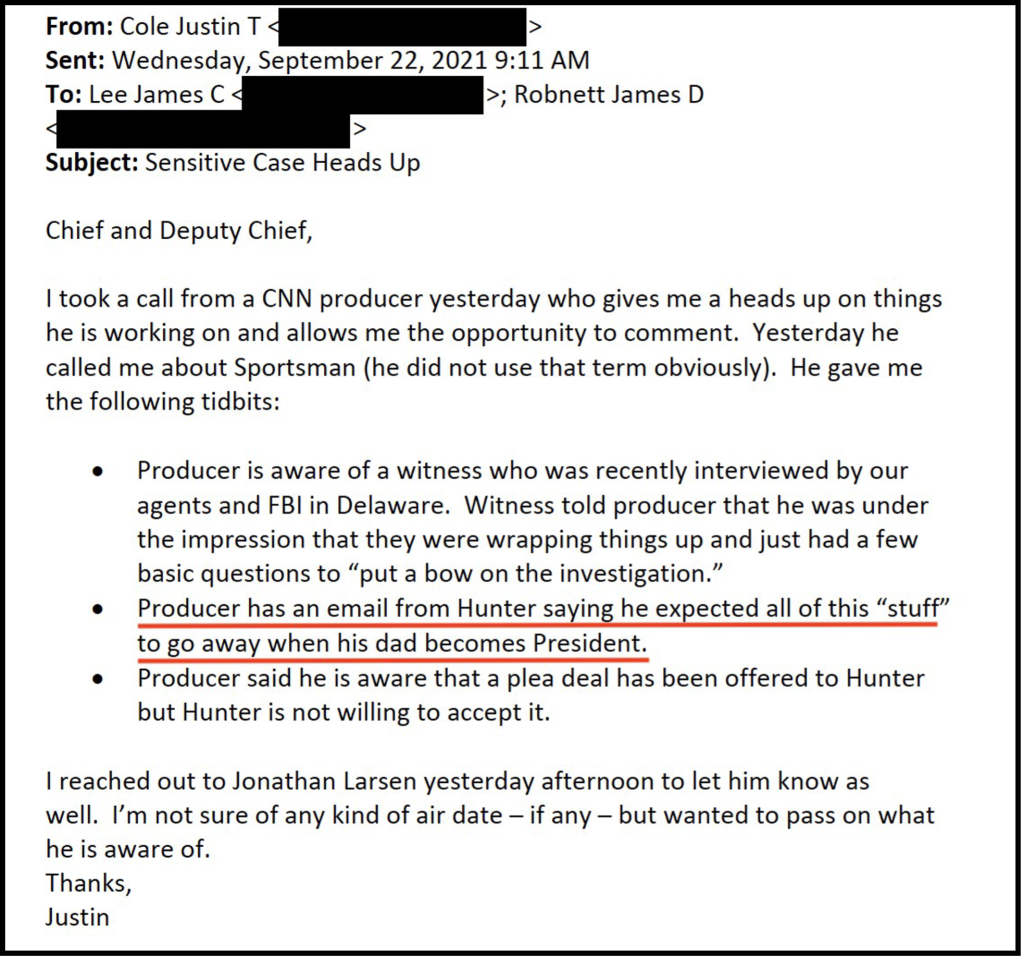 In a  miraculous announcement, a leftwing media actually did some fair reporting. A CNN Producer Said He Had an Email from Hunter Biden.
A May 2021 report from investigators noted that "there may be campaign finance criminal violations" based on interviews and a review of the evidence. These violations pertain to a wealthy Hollywood lawyer, Kevin Morris, who was enlisted to help the family, and who paid millions of dollars to help Hunter Biden around the time that Joe Biden becomes president. Yet a DOJ official told the investigators that she did not want any of the agents to look into the allegation, noting that she was not "personally interested."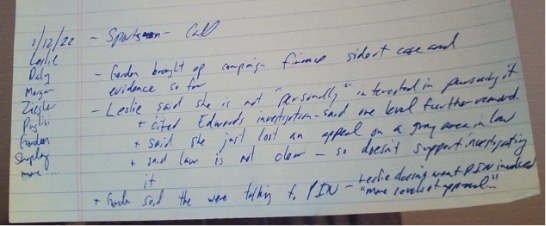 As I write this, I'm watching the House impeachment inquiry. In the background, I hear the Democrats say there is no proof that Joe Biden did anything wrong. The above doesn't prove that the President did anything wrong. However, the evidence stinks so much it proves the possibility of illegal action and is worth a Congressional investigation.