The basic gist of the trial has come down to whether or not Rittenhouse was employing deadly force as a matter of self-defense in the matter.  His decision-making ahead of pulling the trigger has no bearing on the adjudication, and CNN's Jeffrey Toobin thinks this is a good thing for Rittenhouse.
CNN chief legal analyst Jeffrey Toobin said Wednesday on his network's coverage of the trial of Kyle Rittenhouse that the teen is lucky he's not on trial for being an "idiot."

Criminal defense attorney and CNN legal analyst Joey Jackson said, "With regard to a defendant testifying, this couldn't have gone much better than it did and the cross couldn't touch him as far as I'm concerned with respect to the prosecutor cross-examining him to try to discredit him."

Toobin said, "What kind of idiot 17-year-old gets a giant gun and goes to a riot? He has no license. He has no training. He thinks he's going to scrub graffiti off with his AR-15?"

take our poll - story continues below

Who would you vote for if the elections were held today?

Completing this poll grants you access to The Lid updates free of charge. You may opt out at anytime. You also agree to this site's Privacy Policy and Terms of Use.

He continued, "I mean, the stupidity of this is like — what could possibly go wrong? Well, a lot went wrong."
Then came an unbelievable remark.
Toobin added, "The good news for Kyle Rittenhouse is that he's not on trial for being an idiot."
Of course, one would be remiss to ignore that Toobin is the recipient of the same luck after not realizing his computer's camera was still on when he began masturbating during a Zoom call with colleagues. Talk about the teapot calling the kettle black.
Cross-Posted with Flag and Cross
The Lid Store
Part of the purchase of these Items helps pay The Lid's expenses. Here are Three T-Shirts From The Store. They come in all sizes and colors. Please consider buying.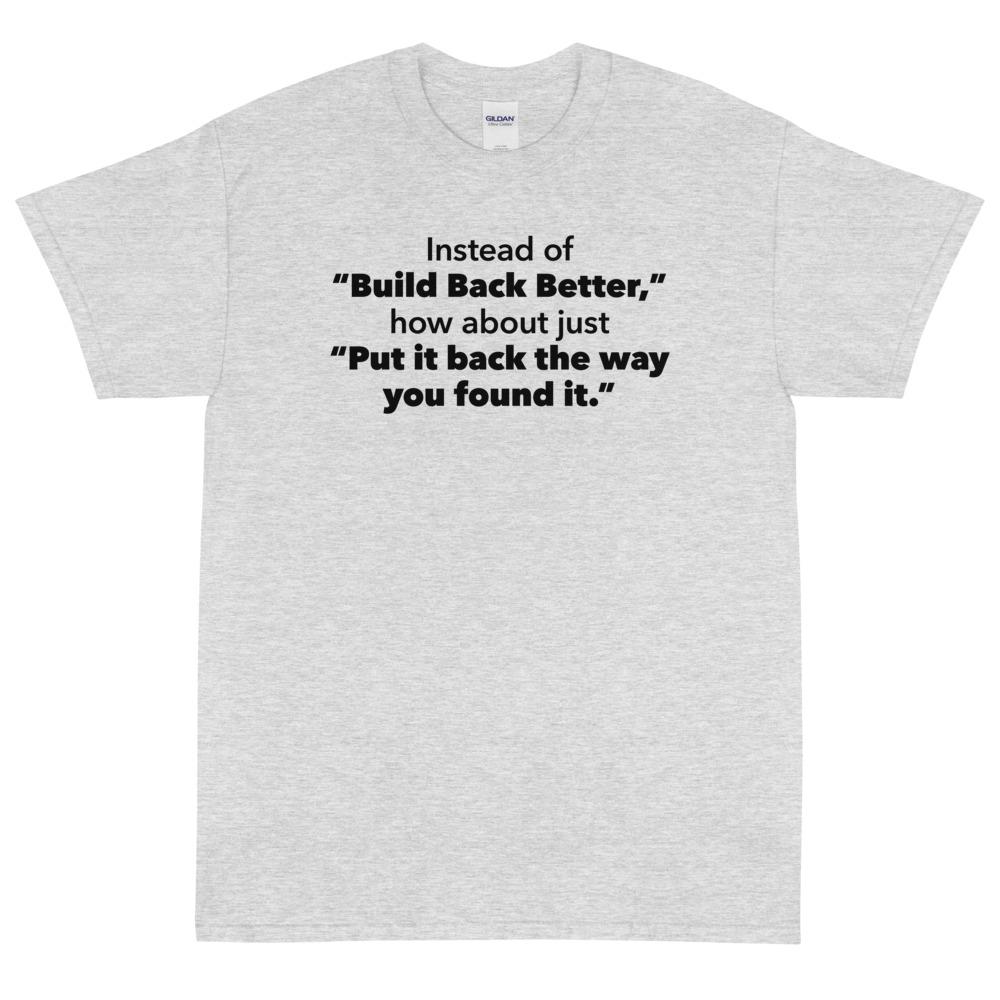 Instead Of "Build Back Better" How About "Put It Back The Way You Found It" Premium Unisex T-Shirt  $23.95
---
Make Tweets Mean Again Premium Unisex T-Shirt $22.95
---
I Don't Fear Covid. I Fear Losing Freedom Unisex T-Shirt $22.95
build back better spending bill
Jeffrey Toobin idiot